Rock climbing is one of the most exciting and creative ways to train your body. Not only does it increase strength and grip, but it also burns a lot of calories, improves balance, helps with problem-solving, boosts confidence, and allows you to explore different ways to reach a certain goal. It's definitely not an easy activity to do, but as soon as you get the hang of it, you'll enjoy it even more. With that being said, is rock climbing available in gyms? More particularly, does Planet Fitness have rock climbing?
Unfortunately, not a single Planet Fitness location offers rock climbing as an activity for its members since it's considered pretty advanced and not suitable for beginners.
In this article, we'll talk about why planet fitness doesn't have rock climbing as well as the alternative things that you can do.
Does Planet Fitness Have Rock Climbing?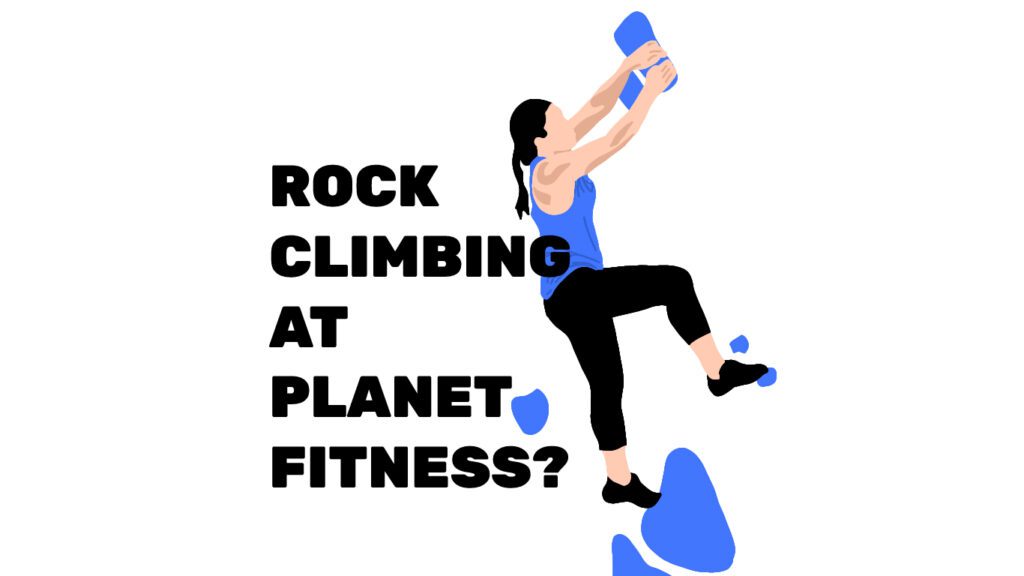 Planet Fitness is one of the most popular gyms in the United States. One of the main reasons why it reached that level is because of the different services and fitness equipment that it offers for all its members at such a low monthly cost.
These services are tailored for every need and Planet Fitness guarantees that you'll have the best training experience during your time at one of their gyms.
With that being said, it's probably a safe conclusion to think that they'd also have rock climbing since it's a pretty well-known activity.
Well, unfortunately, Planet Fitness doesn't offer this kind of service. I used to own a membership there and trained in different locations all across the states, but I've never encountered one that has rock climbing.
To verify this information more clearly, I contacted several other locations to ask for this query, and they all said that this service was unavailable at their facilities.
If you really want to make sure, the best way to do that is to contact them directly or through their website just like I did. Here's how you can do that:
Go to their official website and click on "contact us" (or click here)
Select your location
Fill in your personal information and your query (in this case, it will be "Do you have rock climbing?"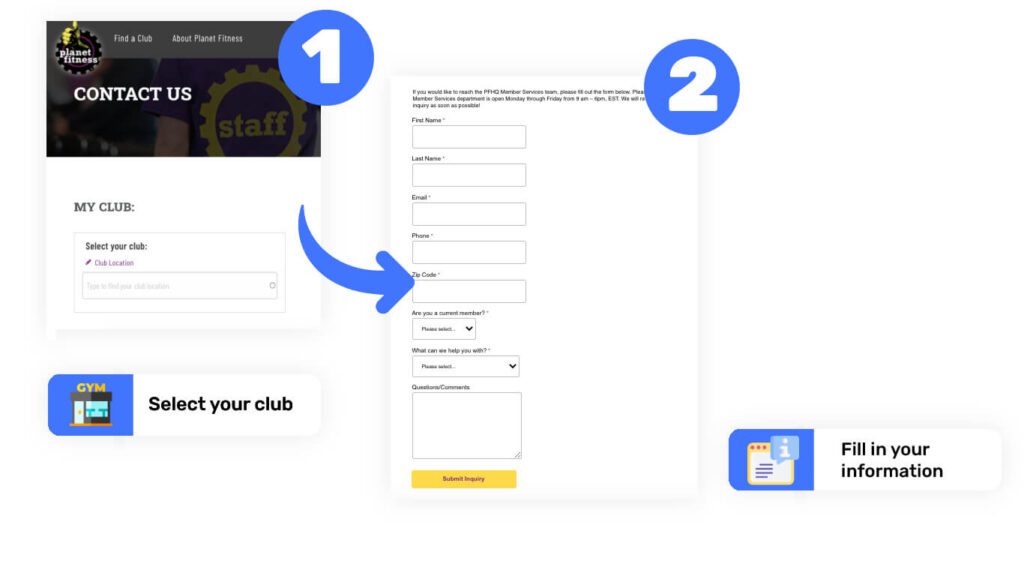 Why are they unavailable?
If you're not sure why this kind of service is unavailable at Planet Fitness, there is one main reason for that.
Just like any other business, in order to be successful, Planet Fitness needs to focus on one type of audience and tailor its services for it specifically. In their case, they mostly target beginners that are new to working out.
Rock climbing is a pretty advanced activity that requires a lot of physical strength and balance so not everyone will have the courage to try it out, especially if they're beginners.
The majority of Planet Fitness members have never touched a dumbbell or run on a treadmill before, so they'll probably never try rock climbing for at least a year after they join.
As a result, investing in a rock climbing studio that will probably take a lot of space from the gym will not be a smart move business-wise, and they'd rather invest in equipment and machines that are beginner-friendly and provide a good workout such as Stairmasters, spin bikes, recumbent bikes, resistance bands, and so on. 
What's the Alternative?
Just because Planet Fitness doesn't offer this kind of service, that doesn't mean that you can't enjoy it elsewhere. Here are the alternative things that you can do:
Look For Other Gyms That Have Rock Climbing
There are many gyms across America that offer this kind of service. If you want something basic that will just give you a solid workout, then pretty much the majority of other gyms (other than Planet Fitness) have some kind of rock climbing wall available.
If you want something more serious, then there are gyms specific for this kind of activity where you'll find instructors, trainers, and rock climbing enthusiasts, and where you'll have workouts tailored just for this sport. 
Try Rock Climbing at Home
Who says that you need a gym in order to enjoy rock climbing? You can practice this exciting activity right in the comfort of your own home, either by buying a home training board or by investing in a full rock climbing wall if you have the space for it.
Try Outdoor Rock Climbing
There's nothing better than going back to the classics and where it all started. Outdoor rock climbing is the whole reason why people decided to turn it into an indoor activity. If you really want to take things to the next level, learn about this sport from a certified guide or instructor and experience it for yourself. It's one of the most challenging activities out there but definitely the most rewarding.
Conclusion:
As you can see, even though Planet Fitness location doesn't offer this kind of activity for its members, there are still other alternatives that you can try. You can:
Look for other gyms that offer this possibility or gyms that are specific to rock climbing, get your hands on a rock climbing training board, invest in a full-on climbing wall if you have enough space, or experience outdoor rock climbing.