Let's be honest here, gym memberships are becoming more expensive as time goes by, especially with everything that's happening with the economy. I'm pretty sure that you have a ton of other expenses to worry about, so having an extra monthly payment might not be the best idea. What if I told you that you can get a free YMCA membership and benefit from all the perks that come with it? Doesn't that sound interesting? Well, look no further as I'm here to guide you through the process of getting it free of cost or at least at the lowest price possible.
The best way to get a free YMCA membership is by applying for their financial assistance program. To do this, you need to fill out a special form as well as a letter stating why you need a membership for free. If you're eligible, you'll be approved for a free membership or at least cut down its price significantly.
In this article, we'll talk about the best methods you can try in order to get a free YMCA membership.
Best Ways to Get a Free YMCA Membership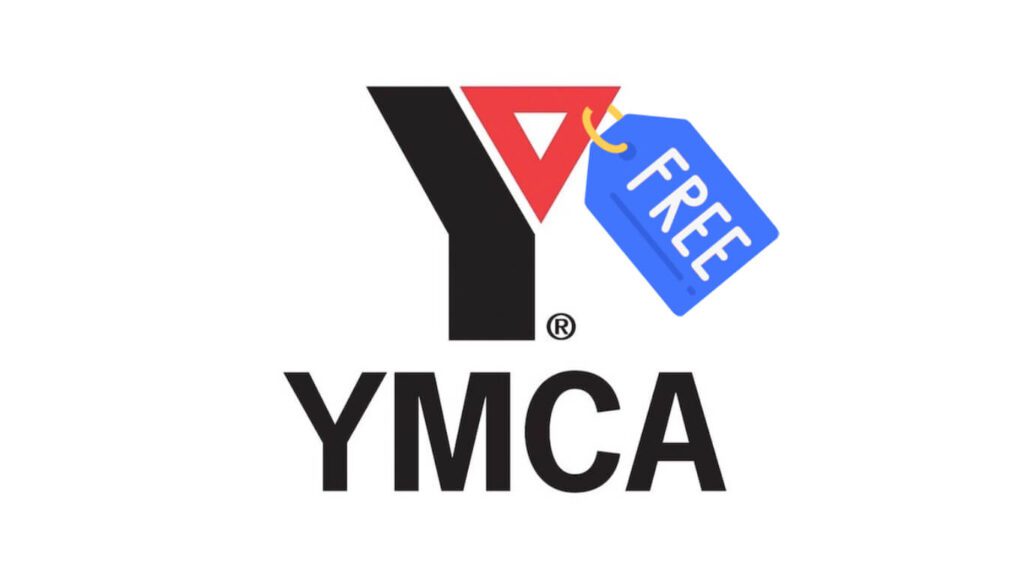 Yes, you heard me right! There are multiple ways you can try in order to grab your free YMCA membership and reap its many benefits!
Scholarship Application
This is one of the best ways to get a free YMCA membership for you and even for your family. Here's what you need to do:
Go to your nearest YMCA branch.
Ask them (usually at the front desk) for their scholarship application which is basically a form where they ask you some basic questions about your income, expenses, and so on. (You'll find an example of this application at the end of this section)
In some cases, you also need to write a custom letter where you explain how a YMCA membership would benefit you and your family. You can say something along the lines of "YMCA will benefit us greatly since our health is something that we take very seriously but the cost of the membership is what's hindering us." You can also state some diseases that run through your family like obesity, how a membership would help you greatly, and the main reasons why you're seeking financial assistance. The letter doesn't have to be that long and just be creative with it.
You can also bring copies of your paycheck steps or something that will make your point even more apparent.
After you submit the application as well as the letter, YMCA will review your information and check if everything you stated is correct (shouldn't take that long).
After your application is reviewed, two things can happen: either they cut down the cost of your membership significantly (can reach just $4 per month) or they allow you to get it for free. It all depends on your financial situation.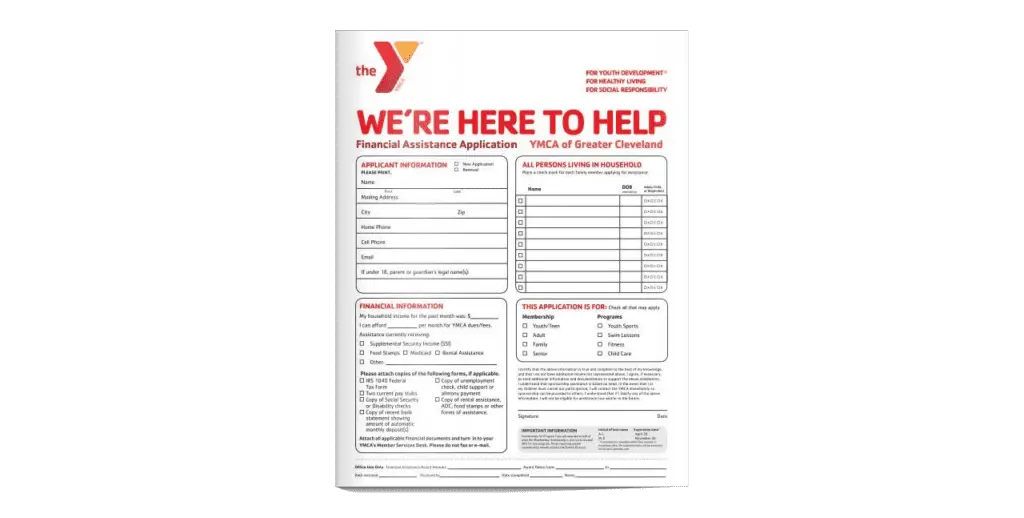 Look For Special Promotions
Many YMCA facilities offer special promotions and discounts for their memberships. You can benefit from these if you're a new member for example or if you refer your friends and family.
Here are some examples of these special promos:
Active duty special promotions
Public safety and veteran discounts
Silver Sneakers program
Special coupons
Additionally, it's important to keep in mind that just like any other fitness facility, YMCA also offers special promotions throughout the year. This includes discounted rates during certain times of the year such as the summer or holiday season.
Keep an eye out for these sorts of offers and you'll be saving a ton of money.
Volunteer Your Time
Some YMCA facilities offer special discounts and even free memberships for those that volunteer their time.
As you already know, YMCA is a non-profit organization that provides a wide range of programs and services to communities around the world. This means that they aren't necessarily paid for what they're doing, so they're always in need of an extra hand.
If you're willing to help, you'll be compensated with special discounts and free memberships for you and your entire family.
Join Their Team
There are many benefits to joining YMCA, not only will you be helping their cause, but you'll also gonna be paid for it, and to top it off, you'll get a free membership and the ability to train and use their facilities whenever you want.
To verify whether or not your local YMCA offers this kind of special promotion, it's best to contact them directly.
7th Grade Program
If you have a kid that's currently in 7th grade, then you'll be pleased to know that they offer a free membership for them as part of their YMCA seventh-grade initiative.
Your kid will benefit from all the perks that come with a YMCA membership including indoor activities, classes, events, and special programs.
If you want to claim this offer, bring your kid to your nearest YMCA facility and bring his school ID, roster, or report card.
Conclusion:
As you may have noticed, getting a free YMCA membership or an extremely cheap one is possible if you're willing to put in a little bit of effort. You can do it through their financial assistance program, special promotions, volunteering your time, joining their time, or if you have a kid that's currently in the 7th grade.
Why pay for the full amount of the membership if you can save a lot of money following these methods? If you're interested in joining YMCA, try some of these methods and you won't be disappointed.