Nowadays, who doesn't know about Jordans? It's such a unique style of sneakers that look great and special with every outfit. Whether it's jeans, shorts, or sweatpants, you can wear a pair of Jordans with all types of pants to add a little bit of spice to your style and impress your friends. However, just like every other piece of clothing, skinny guys, in particular, find it challenging to buy a pair that fits right and looks good at the same time due to the fact that they have skinny legs. With that being said, what are the best Jordans for skinny guys?
In this article, we'll talk about the rules that skinny guys should follow while wearing Jordans, as well as the best Jordans for their body shape.
Rules To Follow While Wearing Jordans For Skinny Guys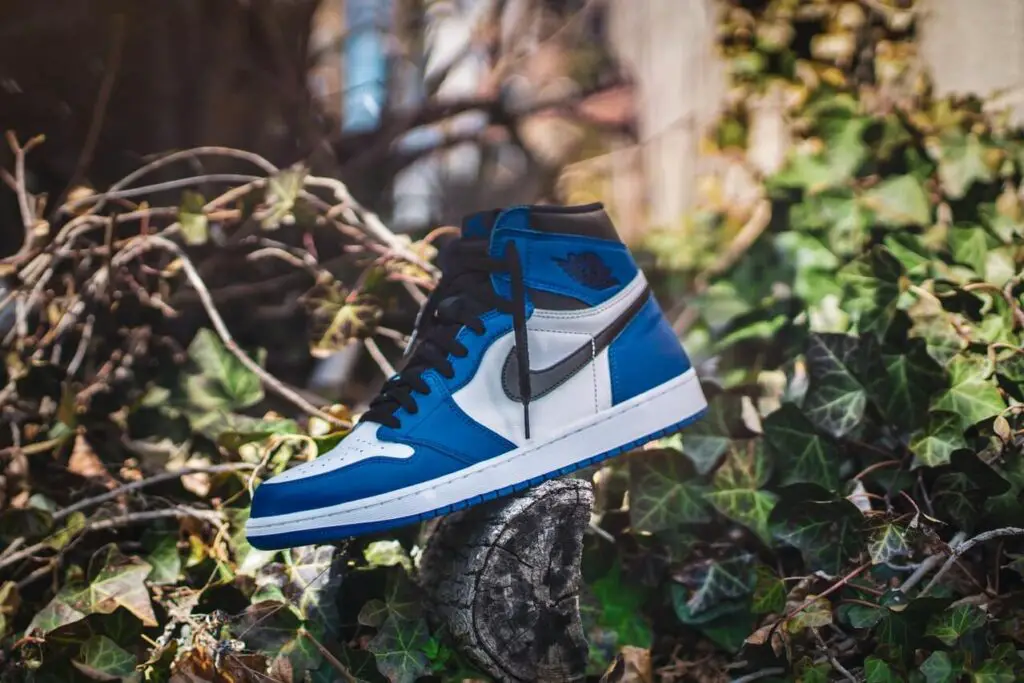 In order to look the best while wearing a pair of jordans, skinny guys need to follow these important rules:
Be Confident With Yourself
This rule applies not only to shoes but to pretty much any outfit that you choose to wear. In order to look attractive and the best while wearing a pair of Jordans, you need to be confident with yourself. After all, you decided to wear them so you shouldn't care about what other people might think of you. No matter how skinny your legs are, if you wear Jordans with confidence, you'll look just as good as all the other body shapes. At the end of the day, these unique pairs of shoes are considered a fashion statement, so wear them while being proud of yourself and you'll be surprised with the number of compliments that you're going to get.
Avoid Loose Laces
As a skinny guy, you want to avoid your shoes looking bulky since it will only emphasize how skinny your legs are and make them look even skinnier. The best way to do that is by tying the shoelaces of your jordans so they can hug your legs and look tight around them. It's true that loose Jordans are also considered a style but it's just not meant for skinny guys. And you should apply this rule to all the shoes that you wear.
Avoid Mid-Tops
As you probably know, Jordans have 3 distinguishable styles of shoes, high tops, mid-tops, and low tops. As a skinny guy, you want to avoid the mid-tops as much as possible because it just doesn't look that good with the shape of your legs. The high tops look ok, but I highly recommend for skinny guys to only wear low tops since it looks the best with skinny legs.
Avoid Showing Your Socks
Unless that's the style you're going for, as a skinny guy, you want to avoid wearing high-cut socks and instead opt for the low-cut ones. Long socks will not only accentuate the shape of your skinny legs but they will also take all the attention away from your Jordans. A pair of these unique shoes are meant to shine and showcase how stylish you are. And the best way to do that is by avoiding all sorts of distractions like socks. 
Dress Around Your Jordans
Since Jordans are considered a fashion statement and not something that you wear every day, you want your entire outfit to revolve around them. This means that your outfit needs to have some hints of the same color as your Jordans in order to look the best while wearing them. Give these unique pair of shoes the chance to be the centerpiece of your outfit and be as creative as possible and you won't be disappointed.
Avoid Wearing Them Everyday
I know how happy and excited you are about purchasing your first pair of Jordans and I know how expensive they were but that doesn't mean that you should wear them every single day and on every occasion. To make them special and unique, wear them only on special casual occasions where you want to shine and look different from everybody else. Since they can be worn with almost everything, you have an unlimited amount of options to choose from, you just have to resist the temptation of wearing them every day in order to keep them fresh and special, and to avoid being weird. 
The Best Jordans For Skinny Guys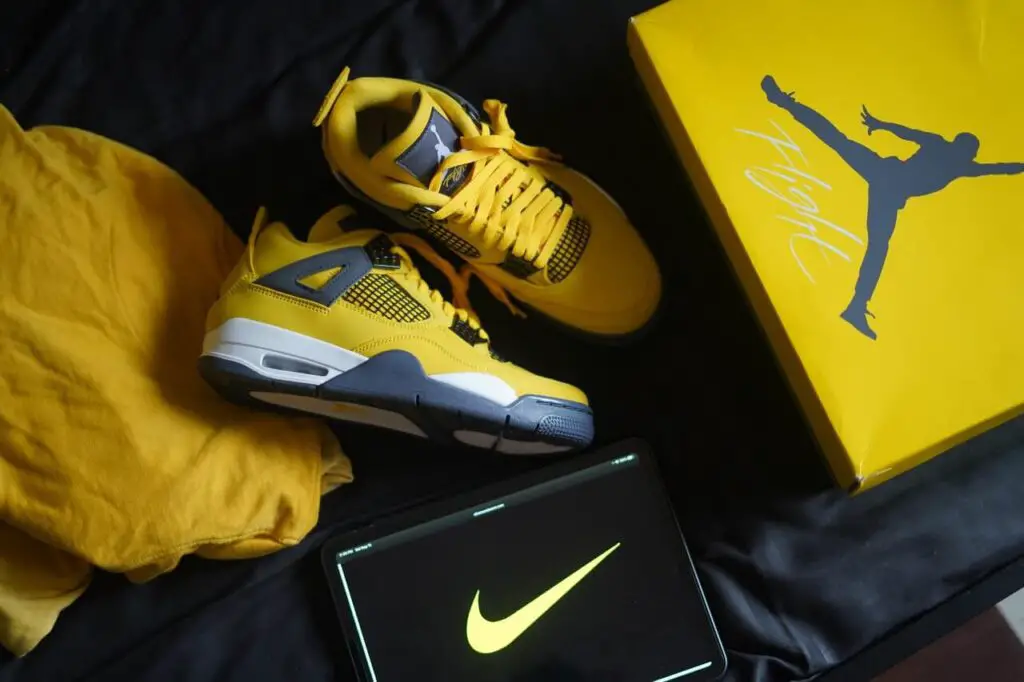 As I mentioned in the beginning, the best way to look good while wearing shoes as a skinny guy is to avoid something that's bulky. That's why you need to choose a pair of Jordans that isn't too big and that looks good. 
When it comes to colors, you need to go with your own preference since they're all great. And remember that your top priority should be to avoid bulkiness and mid-tops. 
Air Jordan 4s
These pair of Jordans fit nicely on skinny legs so they're perfect for skinny guys and they're true to size.
Features:
Super comfortable due to Nike Air cushioning
Comes in unisex sizing
Fits true to size
Durable
Air Jordan 1s
I can't truly talk about Jordans without mentioning the one that started it all. They aren't too bulky so they're perfect for skinny legs.
Features:
Wide range of colors
Fits true to size
Lightweight
Ample ankle support
Air Jordan 12s
These pair of Jordans are my absolute favorite. They're the most fashionable and look great on skinny guys. They pretty much get the job done on and off the court. And you can't go wrong the buying them. 
Features:
Highly fashionable
Awesome wearability
Lightweight
Excellent impact protection
Air Jordan 13s Low
The sleekest looking pair of Jordans on this list. They have a unique look that will grab everyone's attention towards you and they work well for both basketball and as a casual fit.
Features:
Good quality leather
Excellent cushioning
Aesthetic-looking
Durable
Supportive fit
Jordan MA2
If you can't decide between the look of old jordans and newer ones, then this unique pair of Jordans is perfect for you. It mixes up old with new and gives a supercool modern look that will look good on all outfits. 
Features:
Comfortable
Unique aesthetic
Modern colors
Slips off with ease
Jordan B. Fly
If you're on a budget, then this is the perfect pair for you. It has an amazing fit, looks great, it's lightweight, and the best part is its low price. This is the greatest performing pair of jordans for its price point. 
Features:
Affordable
Stylish 
Lightweight
Excellent ankle support
Conclusion:
As you can see, even skinny guys have a variety of options to choose from when it comes to Jordans. And just because you have skinny legs, that doesn't mean that you can't try out and limit yourself to this unique style of shoes. Just remember that you need to be confident with yourself in order to look good while wearing them, always make sure to tie your shoelaces, and avoid going for the mid-tops and showing your socks.