In the fashion world, joggers are quickly becoming the new trend that everybody seems to be talking about. Who doesn't like to own a pair of these awesome pieces of clothing? They're comfortable to wear, modern, look cool, and can be pulled off with pretty much any style and any outfit. However, when it comes to skinny guys, finding the right pair of joggers that fits right can be quite a challenging task. As a skinny guy myself, the majority of joggers that I purchase are often too baggy or slouchy which looks terrible on my outfit but there are ones that suited me perfectly. And that's exactly why I decided to come up with this list of the best joggers for skinny guys so they don't go through the same issues that I went with.
The Best Joggers For Skinny Guys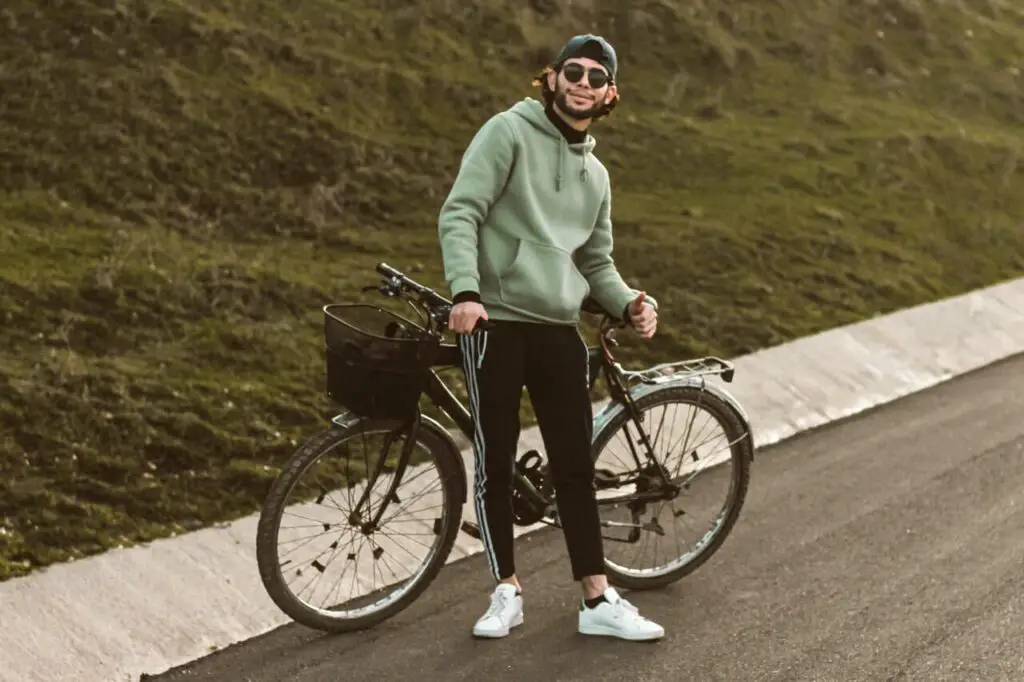 The following list was based mainly on quality, fit, and the testimonials of several skinny guys that tried these joggers including myself. 
Abercrombie YPB Training Joggers
Pretty much all Abercrombie's joggers fit skinny guys pretty well, I only went for this exact product since it looks the nicest and I enjoy the tapered look more but you can go through their catalog and choose something according to your own preference since they all look great with skinny guys. What I like about these specific joggers are the black lines on the sides which look nice with black or white sneakers. This amazing product also features an elastic waistband that sits tightly and comfortably around skinny waists. The fabric is breathable and top-notch in terms of quality and the area at the back of the knees contains some fabric holes for better ventilation. These joggers also contain side pockets with hidden zippers for the ultimate look and versatility. 
Features:
Sweat-wicking
Breathable
Lightweight
Stretchy fabric
Hidden pocket
Topman's Co-ord Jogger
The best thing that I like about Topman is that it brings the latest in terms of men's fashion and brings it with quality. It dresses you for every single occasion. Whether you want something casual or formal, you won't be disappointed by their lists of top-notch products. And what's amazing about them is that they take good care of skinny guys, not only in joggers but in all the products that they offer. 
These amazing joggers offer a skinny and tapered fit with an elastic drawstring waist, side pocket, and ribbed cuffs. And just like the first product, you can scroll through their entire catalog of joggers to find the best one that matches your style. I always tend to incline towards the grey color when it comes to joggers, that's I went with the one mentioned in this article. 
Features:
Sweatshirt fabric
Made with recycled polyester
Side pockets
Ribbed cuffs
Tapered fit
Affordable
UnderArmor Men's Qualifier Fleece Joggers
These are probably my favorite joggers that I wear most of the time. I just love the simple black and white look that they offer and they fit skinny guys perfectly. They're made of some top-notch quality material that's very comfortable to wear. I fully trust this brand since I've never been disappointed with any of the products that I purchased from them before and these joggers are no exception. They're made out of French Terry fabric that brings comfort, warmth, and lightweight. These joggers are also perfect for working out and you won't find a problem with them. I personally love the black and white combo but UnderArmor offers a lot of colors and varieties that you can choose from according to your own preference.
Features:
Material wicks sweat and dries quickly
Soft and stretchy
Elastic waistband
Open hand pockets
100% Polyester
Tapered leg fit with elastic cuffs
Lululemon Surge Joggers
This is one of Lululemon's highest-rated and fast-selling joggers, so you know the quality and fit will be top-notch. These are the only joggers that I haven't tried on this list but heard so many great things about them from my skinny friends so I had to put them on here anyway. According to many people's testimonials, they're perfectly designed for running and offer a quick-drying fabric and a classic tapered fit. They're super comfortable and lightweight and perfect for workout sessions. In fact, some people go as far as to say that you'll feel like wearing nothing when you put these joggers on. So if you're a skinny guy looking to buy a pair of joggers, consider these, and I'm sure you'll join the thousands of people that got hooked on Lululemon's products.
Features:
Secure zipperless back pocket
Reflective details
Quick-drying
Sweat-wicking
Four-way stretch 
Conclusion:
As you can see, even skinny guys have a variety of options when it comes to joggers that fit right. Although I mentioned only four of the best ones, I'm sure that there are still hundreds of products out there that will you right. You just have to learn how to find the best fit for your joggers. And if you're not too sure how to style them, here is a great video covering the best ways to do that.