OrangeTheory is slowly but surely taking the fitness world by storm. During these last couple of years, It's been competing with established brands such as YMCA, F45, and even Planet Fitness. And all of this success is due to the fact that they managed to come up with a fun alternative to the typical training routine that many of us despise. Instead of going to the gym and doing your own set of exercises and workout routines, OrangeTheory provides you with unique daily classes, challenges, and events that all of its members seem to enjoy. And if you want to be part of their cult and become a member, all you have to do is choose between their 3 levels of membership: Basic, Elite, and Premier. With that being said, how much do these cost in NYC? In other words, what is OrangeTheory's New York City pricing?
OrangeTheory membership pricing in New York varies between $69 to $119 for a Basic Membership, $99 to $199 for an Elite Membership, and $159 to $319 for a Premier Membership.
In this article, we'll talk about OrangeTheory's pricing in major New York cities, its difference from other locations, as well as some cheaper alternatives.
OrangeTheory's New York City Pricing List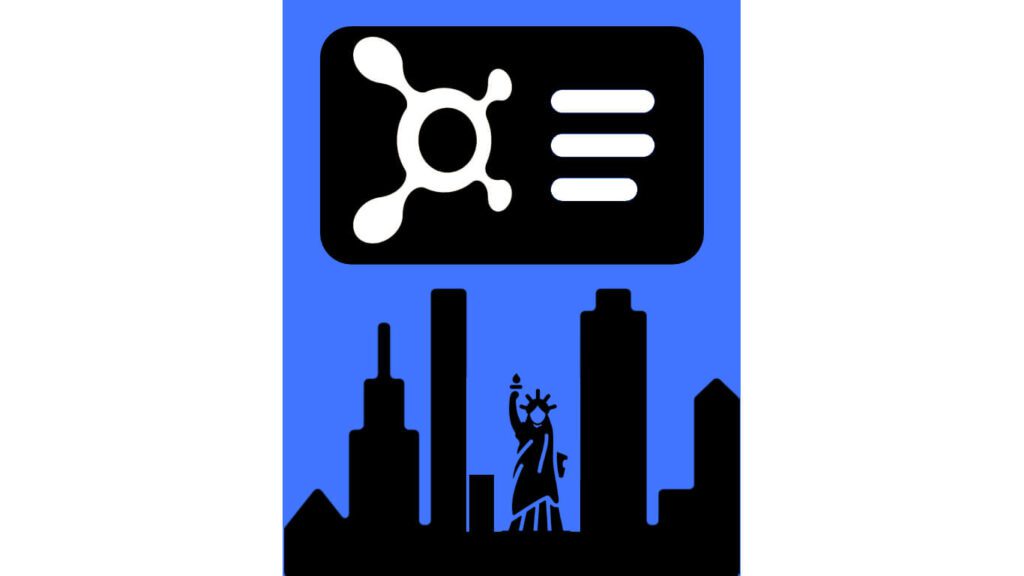 Although there are a lot of variations when it comes to the different prices of OrangeTheory's memberships (location, whether it's considered a premium studio, increases in price, promotions, and so on), I tried to compile a list with the most accurate (but may vary) information about the pricing of each studio located in New York based on what other people pay, and here it is:
Price*
Location
Basic Membership
Elite Membership
Premier Membership
Brooklyn
$69 to $89
$119 to $129
$189 to $259
Manhatten
$99 to $119
$159 to $199
$249 to $319
Long Islands
$69 to $79
$109 to $119
$179 to $199
New Oregon
$69
$109
$179
Westchester
$79
$119
$189
Scarsdale
$69
$109
$179
Queens
$59 to $79
$99 to $119
$159 to $199
Rochester
$69
$109
$179
White Plains
$79
$119
$189
*Prices mentioned on this list are not 100% accurate, so it's always a good idea to contact your local studio and verify this kind of information.
OrangeTheory's New York Pricing vs Other Locations
As you may have already noticed from the list above, the majority of OrangeTheory's pricing in different New York cities is a lot more expensive than in other locations.
On average, OrangeTheory's membership prices in other locations vary from $59 all the way to $159 depending on your level (Basic, Elite, Premier), but in New York, it varies from $69 to $319, with Manhatten taking the crown on this one.
And to be fair, that's to be expected since the cost of living in these different cities is way above average which means that the cost of running a business will be high as well hence the expensive prices.
You should also keep in mind that not only membership prices will be more expensive in this case but also everything else, and that includes class packages, the price of additional classes, In-body scans, and so on. 
OrangeTheory's Cheaper Alternatives in New York
If you're on a tight budget living in New York, that doesn't mean that you can't enjoy the same benefits and perks that OrangeTheory offers. How do you ask? Well, you have plenty of options out there other than OrangeTheory Fitness, and they're a lot less expensive too!
9 Rounds
If you want something exactly like OrangeTheory Fitness but on a more affordable level and where you don't have to come up with your own workout template, then 9 Rounds is your best option. A monthly membership costs between $129 to $149 depending on your location and it gives you the ability to show up whenever you want.
Fit Body Boot Camp
Although this one, in particular, is somewhat the same in terms of prices, it offers a lot more benefits since it's focused purely on weight loss and muscle toning. In addition to that, there is no whole Unlimited/Elite/Basic since there is only one type of membership that gives you full access to all that they have to offer. The price of the membership is usually $197.
F45 Training
F45 Training is one of my favorite fitness studios out there. If you take only the best parts about OrangeTheory and make a fitness center out of it, you get F45 as a result. With over 50 different workouts and challenges, you'll never feel bored training ever again. And the price of the membership is $199 as well.
Conclusion:
OrangeTheory's membership prices may be expensive in New York, but at the end of the day, every last dollar that you spend should be considered an investment since you're improving your health, body, trying to lead a fit lifestyle, and reaching all your goals. If those goals come at a certain price, then it's well worth it.