OrangeTheory is slowly becoming one of the best fitness studios out there to the point that it's even competing with established brands such as Planet Fitness, F45, and YMCA. They managed to come up with a unique solution to the boring and typical training routine that most of us have. Instead of going to the gym and following your own workout template, OrangeTheory offers unique daily classes, challenges, and events that are fun to do and give you a solid training session. With these many perks and benefits, OTF members would naturally be inclined to refer their friends to join their little cult. How does it work? How can you do it? And what do you get from referring a friend?
In the majority of OrangeTheory locations, new members that you refer have to join the same studio as you and get an Elite membership at the very least (8 classes/month) before being eligible for the prizes that vary from a simple t-shirt all the way to free memberships.
In this article, we'll talk about the right way to refer a friend at OrangeTheory, the prizes that you can win, as well as the perks of doing it. 
The Right Way to Refer a Friend at OrangeTheory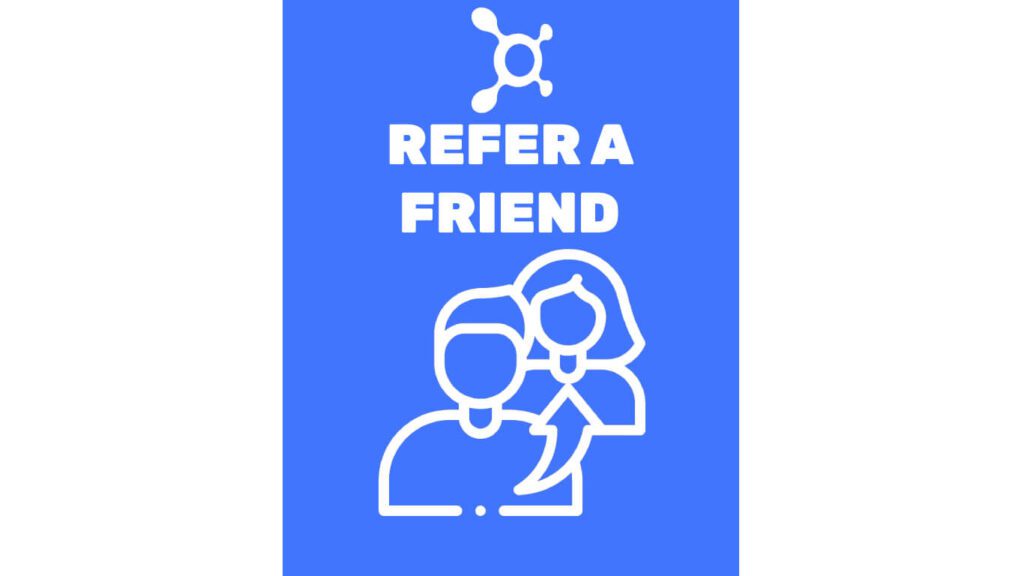 What's great about OrangeTheory is the fact that they have the best set of workout templates that challenge your body while having a blast.
You have things like the Inferno workout, Catch Me if You Can, 12 Days of Fitness, 5×5, Lift 45, Orange Voyage, Marathon Month, and many more.
But do you know what's even better than these workouts? Doing them with your friends! And that's exactly why it's always a great idea to convince your friends to join OrangeTheory so you can all have fun.
With that being said, referring a friend might sound as easy as telling someone to join OrangeTheory, but it's actually way more complicated and has its own set of rules to be eligible for it. Here are the correct steps that you should follow:
First of all, you should find a friend or family member that's interested in joining some kind of fitness program and convince them why OrangeTheory is their best option (this should be pretty easy since OTF is quite honestly the best option for anyone that wants to start their fitness journey)
After your friend is convinced, all they have to do is join YOUR studio. This means that if they join a studio in another location, they won't be eligible for the OrangeTheory "refer a friend" program.
You could either accompany your friend during their sign-up and tell them that it was you that convinced them to join or they could go sign-up for themselves and mention your name.
In some OrangeTheory studios, the people that you refer should at least get an Elite membership in order to be eligible, and in others, it doesn't matter as long as they sign-up, that's why it's best to contact your local studio to verify these kinds of conditions.
What do You Get From Referring a New Member to OrangeTheory?
After you successfully refer a new member to OrangeTheory following the steps mentioned above, there are many prizes that you win.
And depending on your studio, these can vary from a simple t-shirt all the way to a week-long trip to certain locations. Keep in mind that the majority of these prizes are raffles. 
Here is a list of all the prizes that you can win:
One-month memberships (usually unlimited)
Free class packs
OrangeTheory apparel (t-shirts, hoodies, caps, and so on)
A week-long trip to a tourist location (with all expenses paid)
Studio bucks (money that can only be spent on OrangeTheory studios)
Sports match tickets (football, basketball, and so on)
Grills
Coolers
Grocery cards
Concert tickets
Gift cards to different locations such as Lululemon, spas, nice restaurants, and so on.
OTF Backpacks
Pair of sneakers
Gym bags
Headphones
These prizes vary from one month to another and they entirely depend on each studio. You should also keep in mind that certain ones don't have a prize for referring friends so you'll get nothing if you do. Make sure to contact your local studio and ask whether or not pizes are included. 
Perks of Inviting Friends to OrangeTheory
As I mentioned in the beginning, OrangeTheory always does a great job at coming up with the best sorts of workouts that make you challenge yourself and compete with other members.
However, imagine how better the OTF experience would be if you had your friends join you in these classes.
Not only will this motivate you to put everything on the line during those workouts since you'll want to look good in front of your friends, but you'll also have a lot of fun with them being around which is gonna make the whole class a lot more entertaining
Conclusion:
Inviting your family and friends to join you in your OrangeTheory journey is one of the best things that you can do, especially if you want to get more motivated to keep going. And before you do it, make sure to follow the right steps mentioned in the beginning and contact your local studio to learn more about the prizes that you could win.